NOW OPEN SATURDAY 7:00AM to 12:00PM
WESTHOOK Sand & Gravel has been mining and supplying some of the highest quality glacial stone and sand in the Hudson Valley for nearly half a century. Our success has hinged upon our dedication to customer satisfaction and excellent service. We have developed lasting relationships with our customers that have not only given our clients the quality of materials they require at a price they can afford, but has also ensured our continued success as a business.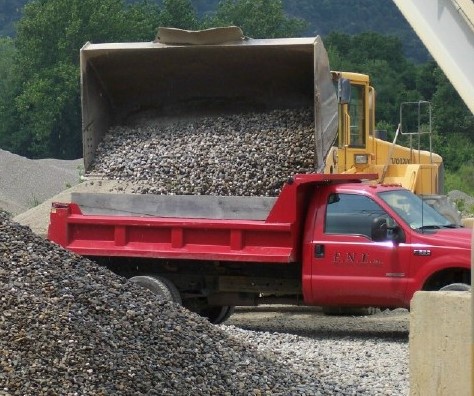 WESTHOOK's well maintained equipment and facilities ensure that any customer will be safely and efficiently loaded with the finest of materials. We carry materials that range in purpose from construction to home improvement and landscaping. We process washed gravel, sand (including NYS DOT Spec. concrete sand), fill, topsoil and many other products. In addition to this, we also have in stock decorative stone, mulch, and compost for home improvement and landscaping purposes. If you plan on visiting Westhook, please review our rules and safety guidelines first.